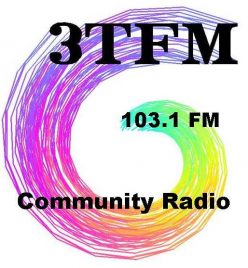 Homepage

     Welcome

to 3TFM Community Radio's website.We broadcast to the 3 towns of Ardrossan, Saltcoats, and Stevenston on 103.1FM, 24 hours a day. Also online to the world on, www.3tfm.org.uk.
When page open on Radio Garden Site it will automatically find 3TFM Community Radio. To hear our Station just press the play button. You will then be able to listen to us online. If you are having trouble please let us know.
To contact our Facebook page click on to our blue link below.