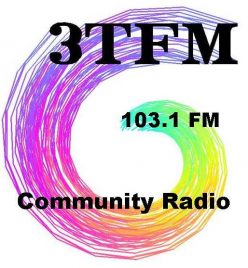 Homepage

Welcome

to 3TFM Community Radio's website.We broadcast to the 3 towns of Ardrossan, Saltcoats, and Stevenston on 103.1FM, 24 hours a day. Also online to the world on, www.3tfm.org.uk. 

You can also download tunein from the app store to listen to us on tablet,mobile phone,and computer. 
 To contact our Facebook page click on to our blue link below.
Management and Staff at 3TFM Community Radio would like to wish all our listeners a very Happy and Prosperous New Year for 2019.