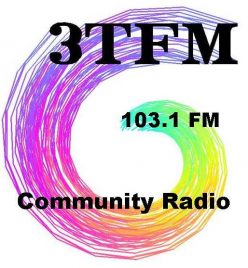 Homepage

     Welcome

to 3TFM Community Radio's website.We broadcast to the 3 towns of Ardrossan, Saltcoats, and Stevenston on 103.1FM, 24 hours a day. Also online to the world on, www.3tfm.org.uk. 
Click on above link,then press play button after page opens.
To contact our Facebook page click on to our blue link below.
3TFM Schedule
3TFM Community Radio is now back to live broadcasts from our Studio in Ardrossan, from Monday 26 April 2021.