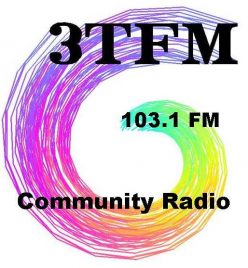 Homepage

                 Welcome

to 3TFM Community Radio's website.We broadcast to the 3 towns of Ardrossan, Saltcoats, and Stevenston on 103.1FM, 24 hours a day. Also online to the world on, www.3tfm.org.uk. 

To contact our Facebook page click on to our blue link below.

SKELMORLIE – BALNAGOWAN
Cunninghame Housing Association are releasing 27 New Homes for Rent from 25 November 2019 until completion in March 2020. 2 bedroom homes are available. Applications are being accepted through the North Ayrshire Housing Register (NAHR) and can be downloaded from the following website (click blue link to go to website) www.cunninghame-housing.org
Site plans, Housing styles and Site video can be seen by visiting their website. Drone footage and an internal walk through video of a 3 bedroom home will be added soon. Stay up to date by visiting their website.

   Royal British Legion Scotland
                                               
"Saltcoats, Ardrossan & Stevenston Branch now have a newly elected Branch Committee serving the 3 Towns.  May we take this opportunity to remind you all that we fully support all Veterans, new and current members of the RBLS SAS Branch."  
RBLS exists to perpetuate in civil life the principles for which the nation stands; to foster a sense of loyalty to the Crown, community, state and nation; to preserve the spirit of fellowship and service to others formed by all ranks and to maintain, in a strong, stimulating, united and democratic comradeship, all those who have served in H.M. Forces, or Auxiliary Forces, and others defined as eligible for membership of RBLS so that neither their efforts nor their interests shall be forgotten; that their welfare and that of the dependants of those who died in the service of their country may be safeguarded; and that just and equitable treatment shall be secured for them in respect of any difficulties caused in their lives as a result of their service. RBLS shall be non-political and nonsectarian.
We'd like to invite past and prospective veterans and their families who may wish to join and help develop the branch.  We would very much like to benefit our veterans and offer them the help, support and comradery that they remember.
 Membership is open to other organisations such as the RNLI, HM Coastguard, War Widows, Merchant Navy, Fire, Police, and Ambulance who support the aim and objectives of the RBLS.
Our contact details are as follows:
Paul Coffey – President
Paul Swainson – Chairperson
Boab McDougall – Treasurer & Secretary sasbranchsecyrbls@gmail.com
Emma Gration – Vice Chair & Welfare Officer
Suzanne Fernando – Press/Publicity Officer  publicityofficer@yahoo.com