Welcome

to 3TFM Community Radio's website.We broadcast to the 3 towns of Ardrossan, Saltcoats, and Stevenston on 103.1FM, 24 hours a day. Also online to the world on, www.3tfm.org.uk.  Listen to us on your phone,tablet, and computer.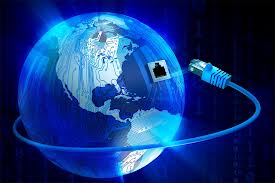 Click on the red link
LISTEN LIVE
  to listen to our online stream, when page opens click on play in small media player please give it enough time, it may take up to 15 seconds to connect.You can also listen on tunein, on your mobile phone,and tablet.
We are Ayrshire's original community radio station. Our presenters are all local people from the community,and are proud of the fact. Our radio station is "Local Radio by Local People". 3TFM Community Radio with the spotlight  on health and wellbeing for the 3 Towns. If it matters to the community we will let you know about it. Spread the word and tell your friends and family about us.
We are a licensed community radio station broadcasting to The Three Towns on 103.1fm and online at www.3tfm.org.uk since April 2008.
We use volunteers in all aspects of broadcasting to achieve our primary focus of promoting health and community news. We also provide training opportunities for local people in live presenting, radio production, administration and other key industry skills.
As a local community station, we are committed to promoting local groups, events and facilities on-air, as well as providing entertaining programmes for our audiences. To let us know what's happening, give the studio a call on
01294 468947

 or text in on

07904 046 117

. If you would like further information, contact our Station Manager Louis Ferguson on

01294 608048

  email him on

admin@3tfm.org.uk

or send us a message on Facebook.  To go to our Facebook page click on to our red link below. Can you please note our new telephone number to contact us is the studio (01294) 468947.