Here at 3TFM Community Radio we welcome the opportunity to give your business an affordable solution for on-air advertisements.
You can advertise your company to the 3 Towns community,
using our cost effective advertising spots We promise to beat any advertising package currently in the market place.
You can sponsor a show,sponsor a feature, advertise your business, or even if your on a budget you can use our 3TFM classifieds spot
Contact us today for a quote on how we can make radio advertising pay for your business.
I think you might be surprised how little it costs to advertise on our radio station.
In the first instance contact our sales team by emailing archie@3tfm.org.ukor if you prefer you can contact our Station Manager Louis Ferguson on
Telephone: 01294 – 608048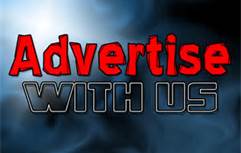 ---